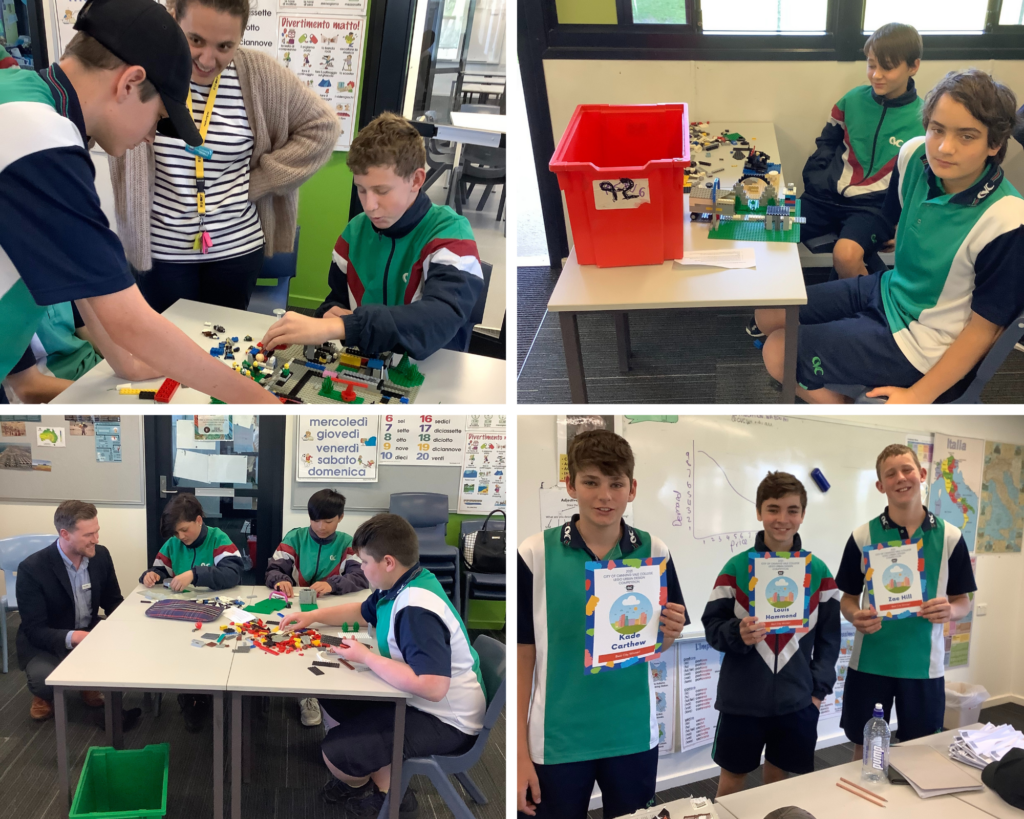 This week students in Mr Van Hemert's Year 7 Humanities and Social Sciences class received their awards for 'most liveable city design' in the Lego City Building Competition they took part in at the end of Term 3. Congratulations to Zac H, Kade C and Louis H for coming in first place.
The class was treated to a presentation from an industry expert, Michael, a Town Planner working for a Perth metro local government.
Students were required to design and build a city which met criteria, and apply their knowledge of urban design from their studies. It was a fun and engaging morning, and students got the opportunity for some hands-on learning with links to industry.
Mr Van Hemert – HASS Teacher