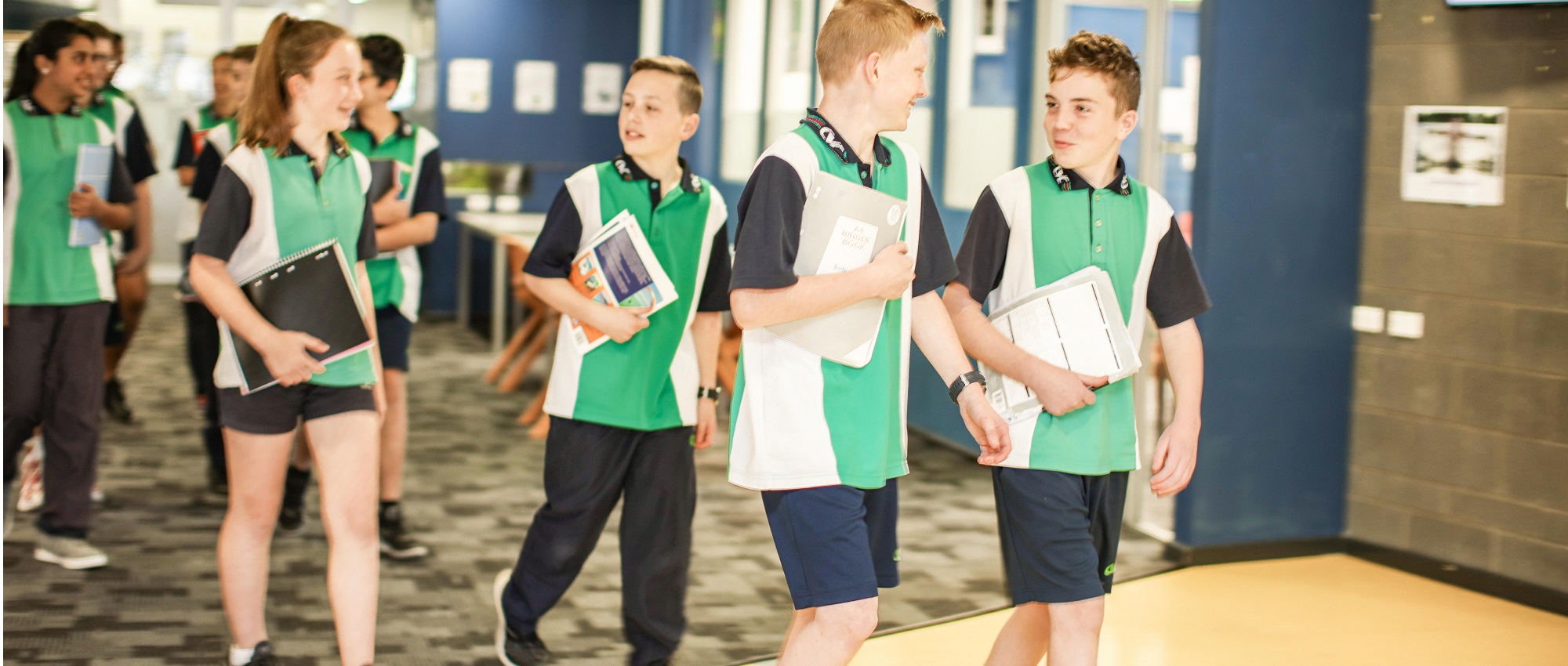 All Year 7 and 8 students are timetabled into the compulsory core Learning Areas: English, Mathematics, Science, Humanities and Social Sciences, Physical Education, Language (Italian or Indonesian) and Health Education.
In addition, students will also be enrolled in four semester long courses from the learning areas below (they will study two in Semester 1 and two in Semester 2). These subjects will be rotated over Years 7 and 8 to achieve the correct subject balance to meet SCSA (School Curriculum and Standards Authority) requirements, and to give exposure to as many subjects and contexts as possible. Subjects include:
The Arts: Visual Arts, Drama – Theatre Experience, Circus, Dance, Media Studies, Music
Technologies: Food Specialisations, Materials & Technologies, Digital Technologies
In Year 9 the curriculum continues to develop broad educational knowledge and skills. Students will have the opportunity to select three electives from a range of subjects:
Technologies: Body Shop, Food Specialisations, Materials & Technologies Specialisations, ICT, Webpage Design & Animation and Electronic Game Design.
Humanities & Social Sciences: Exploring Business
The Arts: Visual Art, Wearable Art & Fashion, Digital Art, Media Studies, Drama, Dance and Circus.
Physical Education: Recreation Sports, Court Sports, Soccer