College Board
The Canning Vale College Board establishes a vision for the College that reflects the aspirations and needs of the community. The Board can have an important influence on the direction of the school, with members bringing ideas and lending their expertise to strategic planning and community partnerships. Professional skills in areas such as management, finance, procurement, marketing and cultural knowledge support the Principal and strengthen the school's capacity to meet the needs of its students.
Elected members include parents, staff, students and members of the community. 
David Goode
College Board Chairman
B.Bus (Acct & Man) Dip Fin Ser.
City of Gosnells Councillor
Elected Chair in 2016 after being invited to join the Board as the Councillor respresentative from City of Gosnells. I am proud to join the Board as I have a strong interest in education. In particular, two of my daughters spent time at Canning Vale College from its inception in 2004 and my wife is a former teacher. My goal is to assist in ensuring Canning Vale College has the best reputation possible and delivers outstanding education to all those who attend.
From a personal point of view, I am a self-employed business man who owns and operates his own finance broking business which helps people obtain loans for all types of purposes. This, along with being a Justice of the Peace, sitting on the Courts of Traffic and Violence Restraining Orders and a City of Gosnells Councillor, keeps me very busy. I have a strong interest in sports and was pleased to be part of the original committee that established Canning Vale Junior Football Club.
Paul Bottcher
Canning Vale College Principal
I have over 37 years of experience in both public and private education, prioritising high quality public education three years into my teaching career. I was the inaugural Associate Principal at Byford Secondary College for 3 years, and prior to this the Deputy Principal at Safety Bay and Mirrabooka SHS for 7 years.
I have extensive experience as a school administrator in the areas of senior schooling, vocational education, student services and school development, and more recently as a Principal of Hamilton Senior High School. My experience in a range of country and metropolitan schools including the Pilbara and Goldfields has seen me gain a wealth of experience. This has been in a variety of areas including Aboriginal education, culturally and linguistically diverse students and their communities as well as extensive Student Services experience.
Deb Oorjitham
Canning Vale College Manager Corporate Services
Colleen Ernst
Canning Vale College Associate Principal
Aaron Richards
Staff Representative
Lee-Anne Patterson
Staff Representative
Tona Robson
Staff Representative
Tony Govorko
Community Member
Keal Byrne
Community Member
Kylie Godfrey
Community Member
Soumya Narayanan
Community Member
Cameron Mclean
Parent Representative
I have a daughter at the College and a son who will attend in the coming years. I believe that the education and growth of our kids is one of the most important challenges that we are faced with as parents. I am passionate about ensuring that the College continues to maintain and develop its excellent reputation as a school that delivers for its staff and its students.
I am currently working as a consultant for a local software development company that sells its products globally. I have over 22 years industry experience. I have worked across multiple industries for private, commercial and government organisations. I am passionate about building and delivering outcomes for my clients, that are engaging and a delight to use. This passion, experience and leadership ability has resulted in high customer satisfaction and industry recognition.
In essence I am an IT guy that loves what he does and does it well.
Simone Collins
Parent Representative
I am the mother of two students at the school currently in Year 8 and Year 7, who are both involved with the various specialist programs the College offers.
I bring a wide background of experience:
• I was an active member of the Canning Vale Primary School P&C executive when my children were in Primary School, holding the role of Canteen Treasurer.
• I have been an active member of Rotary for over 20 years, and have held all manner of positions on boards and committees at local, district, and international levels, chairing many of those committees. I have been on the board of a Rotary or Rotaract Club pretty much the entire time I have been involved, and I am currently the PR Director on the board of the Rotary Club of Freshwater Bay.
• I am the Secretary and PR Director of the WA Music Teachers Association (and am also filling the Treasurer role with the resignation of the incumbent Treasurer)
• I have previously been the WA Branch Secretary and was on the National Assembly for Professionals Australia (when it was called the Association of Professional Engineers, Scientists, and Managers, Australia); I am no longer involved as I changed industries [I have 2 degrees in science and worked in the IT industry for 15 years].
• I also have a Diploma of Business and have run my own local small businesses in Canning Vale since 2004.
I thoroughly enjoy being an engaged, active member of the communities I belong to, and would love to be more involved with the CVC community. My experiences with Rotary have particularly seen me interact regularly with people from a wide range of nationalities and languages, and with the diversity of nationalities in Canning Vale I believe that is important to represent.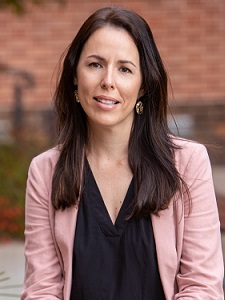 Amanda Paton
Parent Representative
Amanda is a local Canning Vale community member and mother of two young girls, one at the College. She is a Clinical Psychologist and the Deputy Director, Practice for the Australian Centre for Child Protection and holds various board/ advisory appointments. She has worked for many years in therapeutic, research, and academic roles related to child abuse and trauma.
Kelly Ibbitson
Parent Representative
Neil Herbert
Parent Representative
Jessica Birrell
Student Representative
Raafat El-Mongi
Student Representative