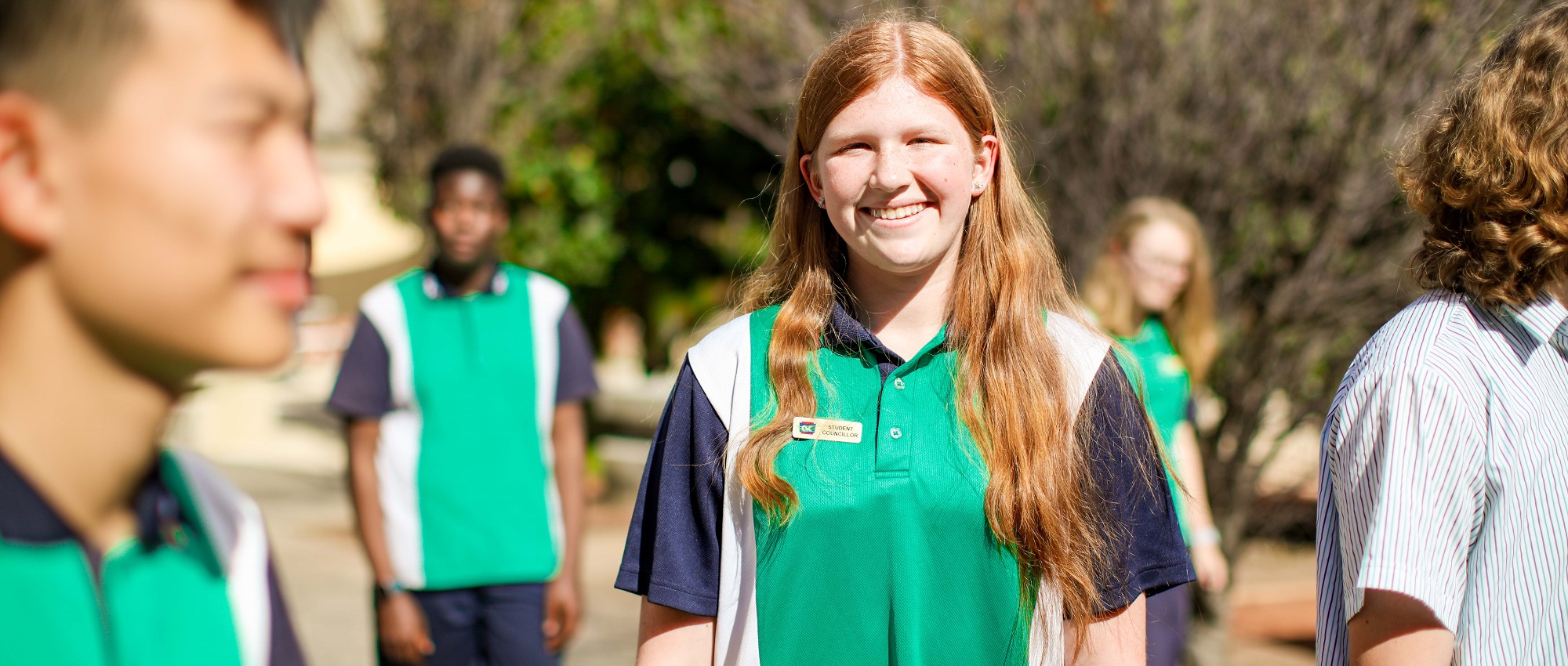 At Canning Vale College, our staff are committed to our vision of 'Creating Futures' for every child. This is achieved when each child leaves with the knowledge, skills and values to transition to university, further training or employment. We believe our strong partnership with you, and your child, ensures we achieve this aim.
We are a large, comprehensive and modern secondary school catering for children from Years 7 to 12. Your child benefits from the variety of subject choices and resources, including specialist teachers and state of the art facilities offering the best chance of achieving at the highest level.
We consider your child's care a team responsibility. Our dedicated Student Engagement and Support team includes a nurse, psychologist, chaplain, youth workers, and external support agencies. Our code of conduct and behaviour management policy supports our commitment to providing a safe and supportive learning environment for all.
Personal pathway planning for each child aligns each child's aspirations with their capability and results. Everyone in Years 7 to 10 study Maths, Science, English, Humanities and Social Sciences, Physical Education, with options to study Arts, Languages as well as Technology and Enterprise. Children in Years 11 and 12 have opportunities to choose a pathway focused on their chosen career. Our external relationships support and enrich the education opportunities provided.
Children with learning difficulties, disabilities or needing additional support are supported to achieve their very best.
We welcome you to visit our school. Our tours are conducted throughout the year and places can be reserved on this website.
"In 2018, I had the privilege of joining Canning Vale College as Principal.
At Canning Vale College, we are committed to "Creating Futures."
 We support every student to engage, progress and develop throughout their time at our College so that they can transition to their chosen post school options and contribute responsibly and positively to their community and society as a whole.
We are the leading school of choice in our local area and our daily focus is on care and concern for our students, diverse and high quality teaching and learning, maintaining and building connection to our community and local networks, enabling us to provide differentiation of curriculum delivery and positive outcomes for all students.
 My 40+ years of service in a wide range of country and metropolitan schools, including the Pilbara and Goldfields, has provided me with a wealth of experience. This has been in a variety of areas including Aboriginal education, culturally and linguistically diverse communities as well as extensive Student Support experience. I believe all students have the potential to make a positive contribution to 21st century society and that schools of today must provide a differentiated curriculum that meets the needs and aspirations of all students, ensuring success for all."
Paul Bottcher – Principal
Canning Vale College