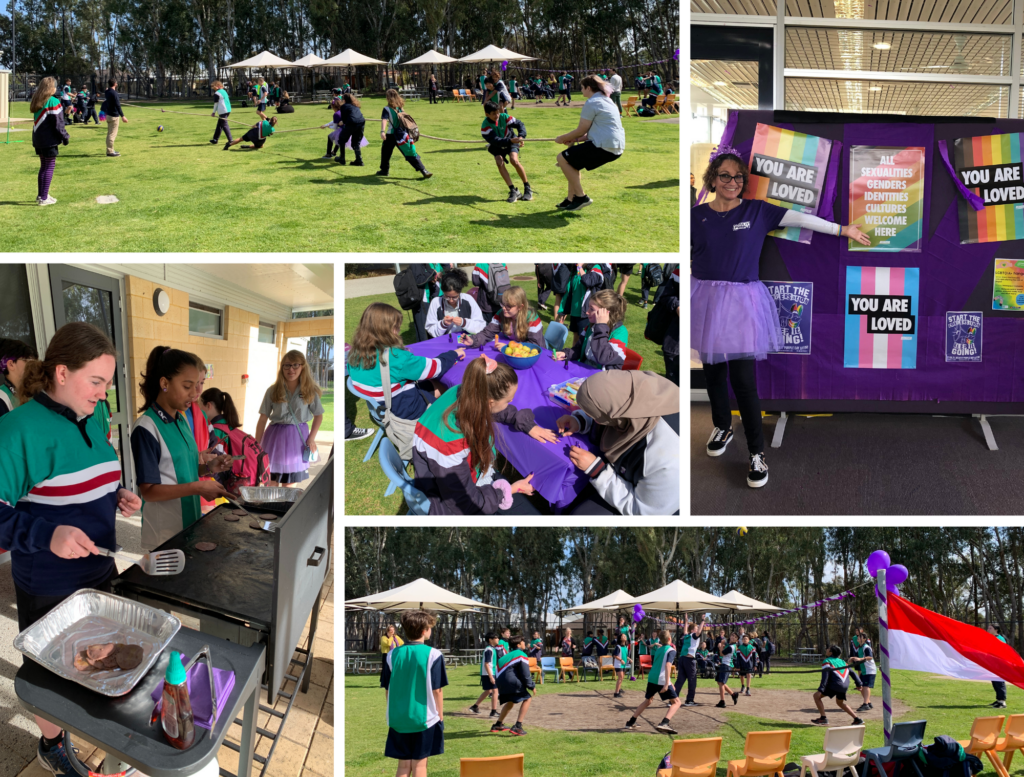 Today is Wear It Purple Day, a day where the simple act of wearing purple signifies support and recognition for young LGBTIQA+/rainbow people.
CVC students were today encouraged to accessorise with purple (scarfs, tutus, ribbons, hair accessories, socks, hats etc).
Our Student Councillors did a fantastic job cooking purple pancakes for staff and students this morning. During recess we had a purple nail polish station in operation, as well as activities such as tug-o-war and volleyball.
This year's theme 'Start the conversation… Keep it going' focuses on the important and necessary conversations we have in our daily life. Today is all about celebrating and empowering diversity, together. Visibility and support matters, and for some, it's life changing.