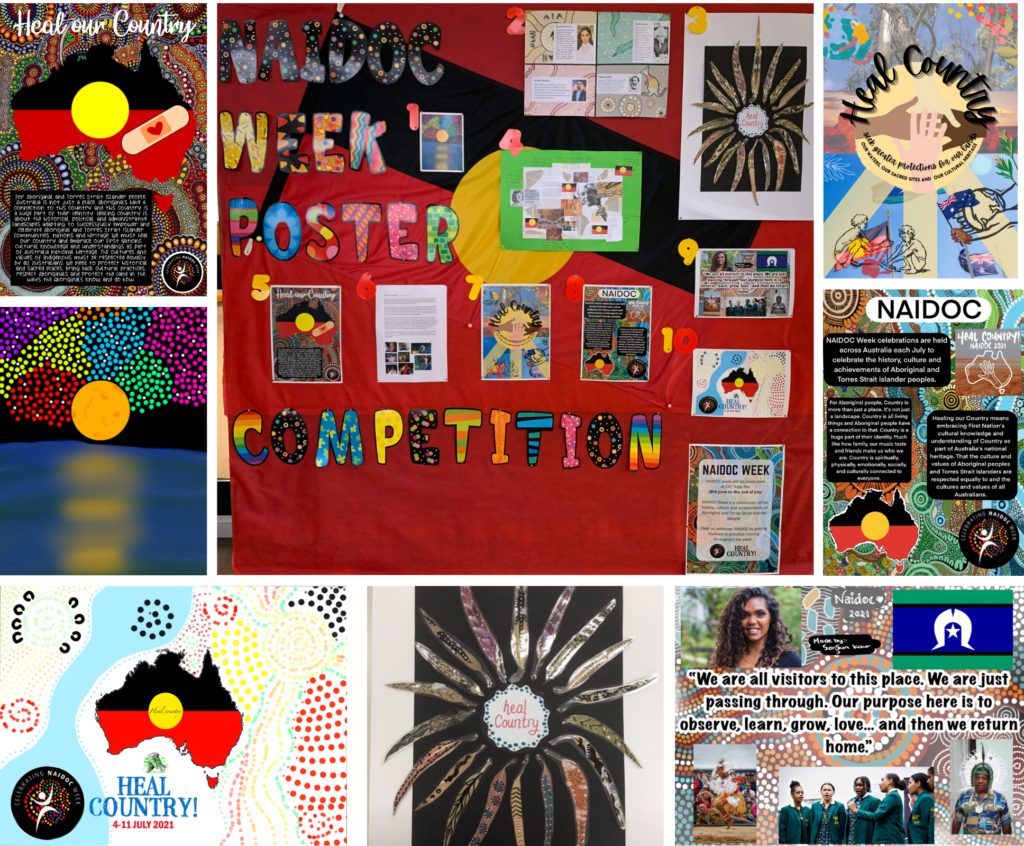 In Week 11 Canning Vale College celebrated NAIDOC Week. NAIDOC Week celebrates the history, cultures and achievements of Aboriginal and Torres Strait Islander peoples.
This year's theme Heal Country reminds us of the importance of connecting to culture and country. It calls for all of us to continue to seek greater protections for our lands, our waters, our sacred sites and our cultural heritage from exploitation, desecration, and destruction.
Whilst many of our planned activities for the week were cancelled due to the COVID-19 lockdown we were able to celebrate those students who designed posters as part of our NAIDOC Week Design a Poster Competition.
Students were asked to design a poster around the 'Heal Country' theme, considering the different ways that Australia can be healed and illustrating how they would like to see Australia improve from their perspective.
Congratulations to all students who submitted entries. There were some amazing and very creative designs!
Congratulations must also go to Mia Beale (Year 8) who came in first with her design, and the LEAP class (combined group project) and Aria Brennan (Year 8) who came in runner up positions with their posters.