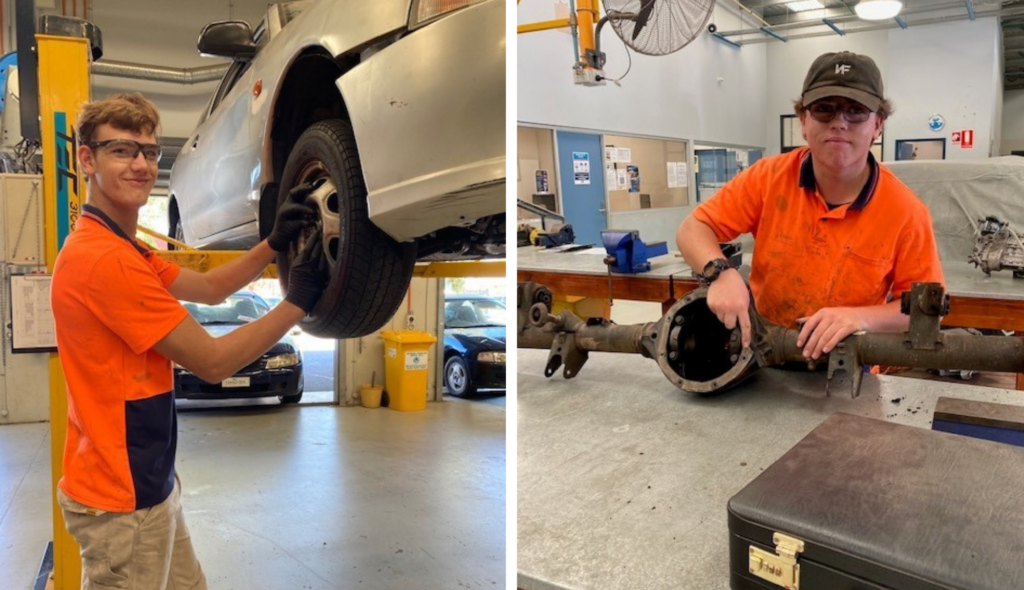 Two of our Year 12 students Keegan and Mclroy, are currently pursuing a Pre-Apprenticeship Certificate II in Automotive Servicing Technology through the Motor Trades Association.
We asked Keegan to share his experience:
How did you get into this course?
My sister told me about the course and I enjoyed working on cars with Dad and my Uncle. I saw the Connect Notice and applied through the VET office.
What do you enjoy most about the course?
I enjoy learning about cars and how they work, getting greasy and dirty while you learn.
How do you see this course helping you in the future?
I could get a job when I finished the course and I will have already learnt a lot about cars so I will have a good idea what to do.
Please see the VET office in the Galileo Foyer for further information on apprenticeships through the Motor Trades Association.