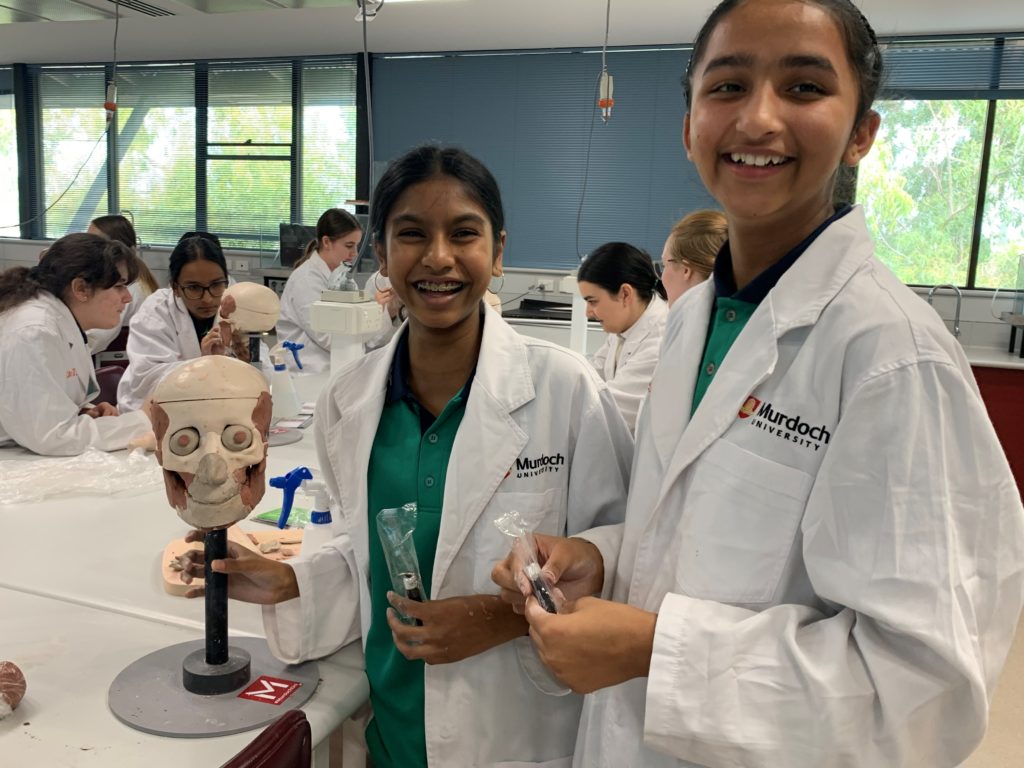 On Thursday May 27th, our Year 9 and 10 STEM girls took part in the Wise Women Program, hosted by Murdoch University. 'Wise Women' is a series of science, technology, engineering, mathematics (STEM) and entrepreneurship showcase days run by Murdoch University, which aims to empower girls to understand how studying STEM subjects can broaden their career prospects away from the laboratory. Students were given the opportunity to explore the variety of courses available in STEM and the career directions available after studying these disciplines.
Students from Canning Vale College and across Western Australia attended a keynote lecture from successful female leaders in STEM, took part in two practical challenges (one of which was in the field of Forensic Science, where students were asked to do a facial reconstruction using clay onto a model skull) and participated in a Q&A panel with a diverse range of high achieving women in Chemistry, Biology, Forensics, Mathematics, Entrepreneurship, Law and Politics.
All Canning Vale College students in attendance displayed great interest and were an excellent representative of the College throughout the event.
Mr Richards – Science Teacher