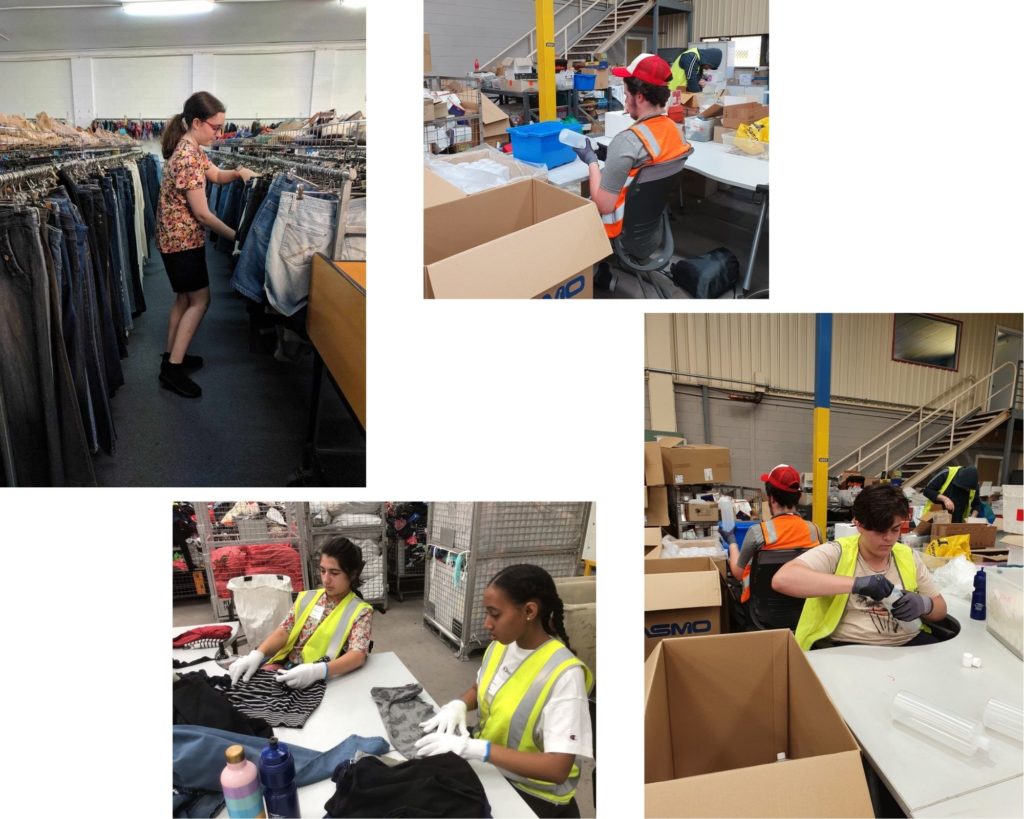 Student Alyssa, has gained valuable experience working in a busy retail environment at Good Sammys. She enjoyed working with other people and helping with sorting the products for sale.
Dayne, Noah, Washma and Leahna have also enjoyed working at Good Sammys, but in a warehouse environment. They have been folding clothes and sorting products as they are delivered, ready for further distribution to the retail stores.
The students completed an on site induction before they commenced their work placement and completed a log book about their experiences.
Well done to Alyssa, Dayne, Noah, Washma and Leahna.