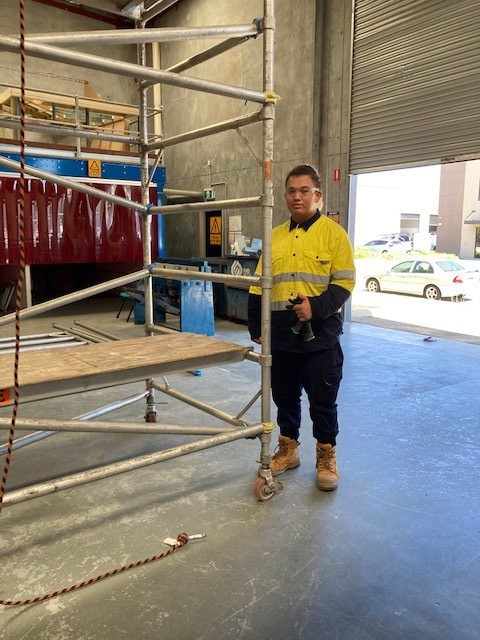 Enrolments for 2022 School Based Pre-Apprenticeships (Certificate II in Plumbing and Certificate II in Building & Construction – Painting) are now open. Please see the VET office in the Galileo Foyer for further information.
Year 11 student Nevaeh is currently undertaking a Pre-Apprenticeship in Plumbing through the Master Plumbers Association.
How did I get into this course?
I did the Try a Trade Program through CVC and loved the course, so the school helped me apply for a Pre-Apprenticeship.
What do you enjoy most about the course?
I enjoy all of the course, most of all I enjoy the hands on practical side of the course.
How do you see this course helping you in the future?
I am getting ready for the workforce and this course will help me get an apprenticeship and become a plumber.