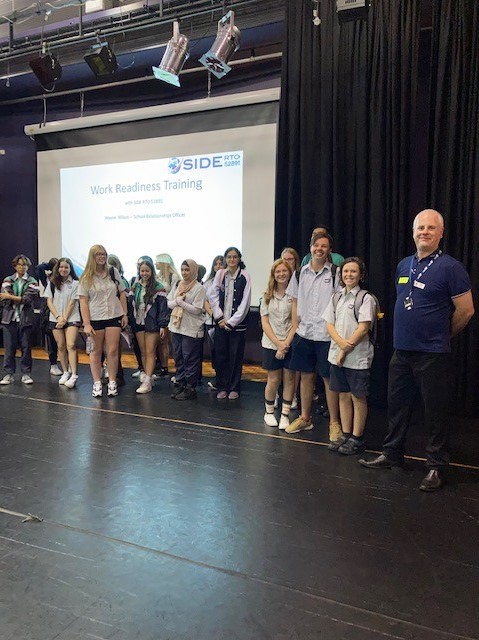 On Monday our upper school students enrolled in workplace learning attending Work Readiness Training as part of their Induction process.

Wayne from SIDE (School of Isolated and Distance Education) spoke about key attitudes identified by employers, work readiness behaviours, time management, qualities that employers are looking for and workplace health and safety.

All students enjoyed the session as it gave them a broad view of employers expectations in the workplace.