CVC Act Belong Commit Circus Troupe Perform at Perth Circus Festival
August 15, 2021 @ 4:30 pm

-

5:30 pm

AWST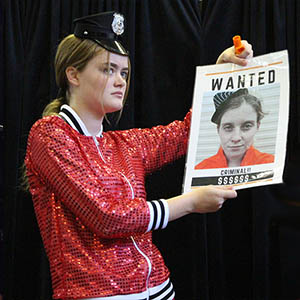 You may say "one can't believe impossible things." Yet if that's the case perhaps "you haven't had much practice, when I was your age, I always did it for half-an-hour a day. Why, sometimes I've believed as many as six impossible things before breakfast."
Six Impossible Things is a show that takes a trip inspired by Alice in Wonderland.
Watch as the performers disappear down the rabbit hole into a dream circus that gets "curiouser and curiouser!" Follow our Alice as she gets lost in a sea of strange and impossible things as she searches for the Ringmaster who has taken something very precious to her.
The Act Belong Commit Canning Vale College Circus Troupe is an award winning volunteer youth performance troupe from Canning Vale College who create stage shows for community performances, primary schools and charity events. The troupe has been performing for 12 years around Western Australia as well as in Melbourne, Queensland, and at Disneyland USA.
Tickets can be purchased here: https://www.ptt.wa.gov.au/venues/state-theatre-centre-of-wa/whats-on/six-impossible-things/