The Year 11 General and ATAR geography class had the opportunity of spending a day in Fremantle, on Wednesday 14 September learning about all of the different types of tourism that are located in an area.
First on our agenda was a tour of Fremantle Prison. We not only had the chance to listen out for the ghosts of the past inmates, but were able to observe how the prison had changed since its open in 1855, as a single walk down a very dark hallway and a very insightful guide had us all captivated with the old building and the stories it had to tell.
Walking around the prison we learnt a lot about the daily operations, starting with the most important part. The food. The kitchen was large enough to feed every single person contained within the prison grounds and working in them came with some pretty big privileges. Also how Covid has impacted this tourist attraction.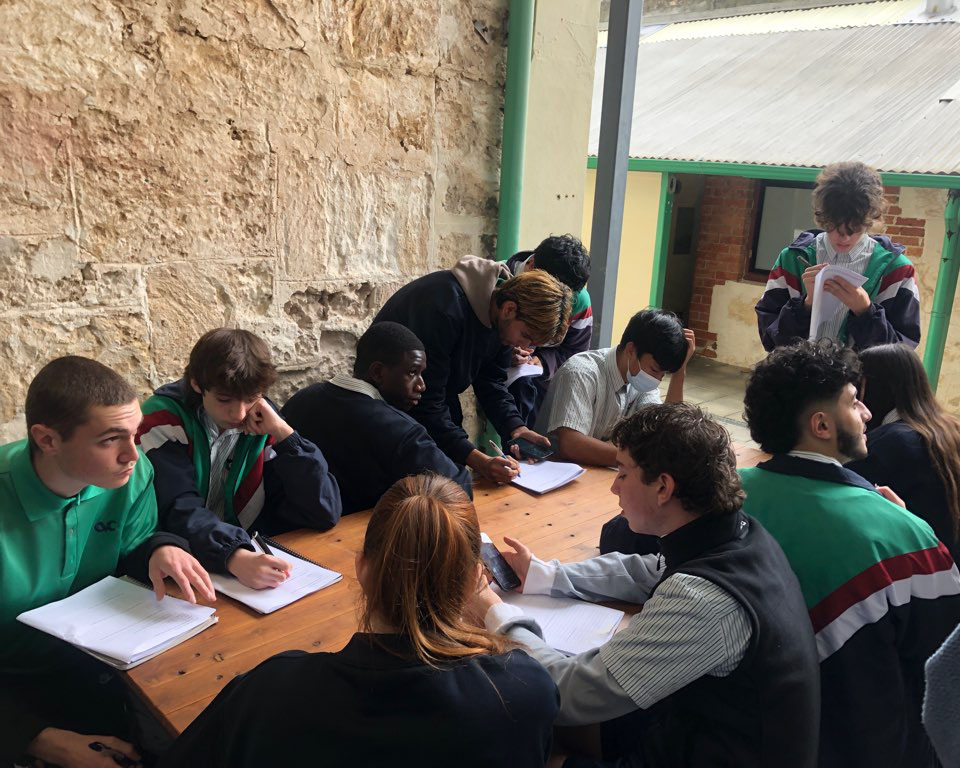 We then visited the courtyards, where the prisoners would be gathered and allowed out for their exercise. Our tour ended with our guide telling us all about all of the successful and failed escape attempts that were made over the years and how it wasn't about if you could get out of the prison grounds but if you could survive WA's harsh bush land, as it was many of the inmates couldn't and returned themselves to the prison in order to survive.
With our tour concluded, we thanked our guide, and walked along Fremantle's streets, briefly stopping at Fremantle Oval, markets and the cafe strip, to see how these places attracted tourists to Fremantle and how they were affected by the presence of these people.
We then stopped at lunch by Esplanade park, observing the area and discussed the buildings that were around and why tourists were attracted to them. These buildings included the University of Notre Dame and the Esplanade hotel, which tend to draw quite a few tourists to the area.
After our lunch, we walked up Bathers Beach, taking photos as we made our way up to the Roundhouse where we got to experience the firing of the cannon. Here we learnt about how this building was the first built in Fremantle and how it served as a small jail with cells lining the walls and a well in the very centre.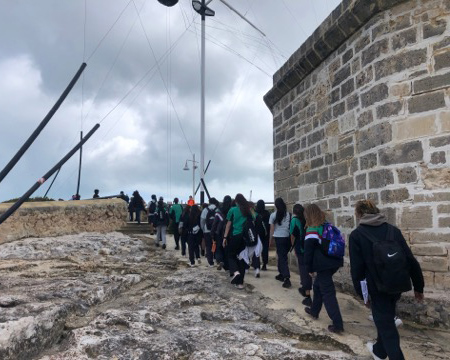 Exploring the Roundhouse brought us to the end of our day and after thanking the volunteers for sharing information about the structure with us, we loaded onto our bus and returned to school.