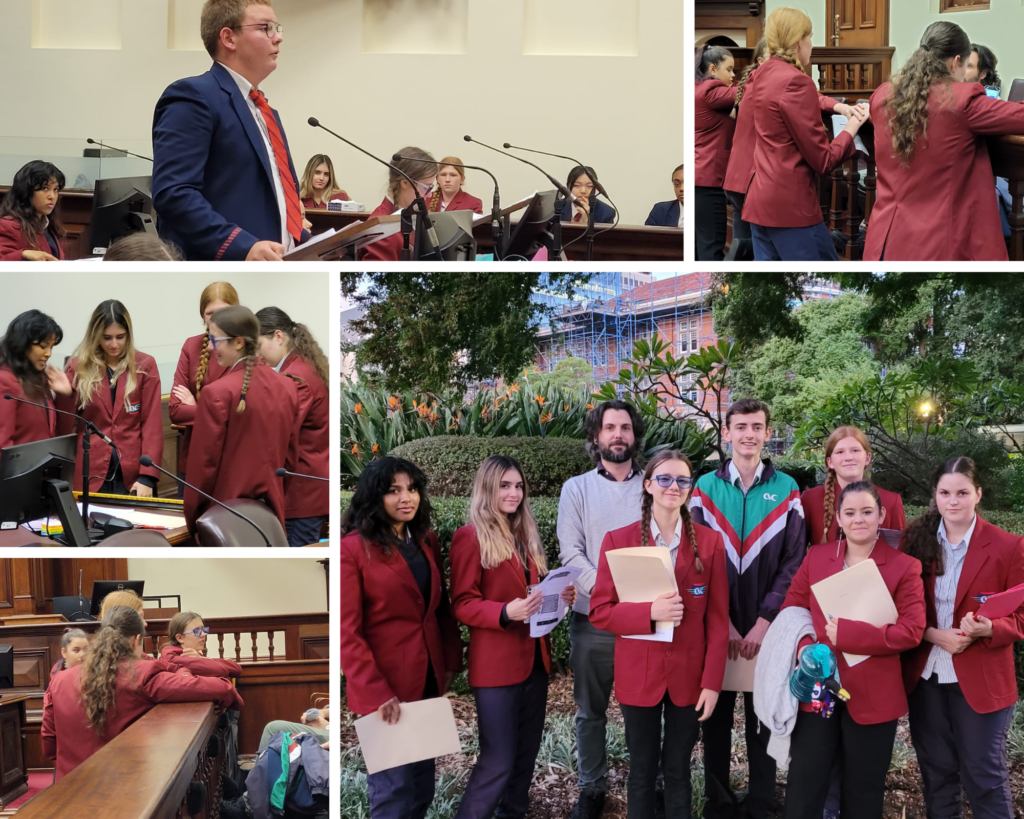 Last night a team of students from CVC competed in the final round of the mock trial competition at the Supreme Court of WA. This was the third round of the competition and the team from CVC acquitted themselves very well.
In the first round, they won versus Baldivis Secondary College before going down in a tough case against Kingsway Christian College. Last night they faced Rossmoyne and though they appeared dominant throughout the trial with every member performing well the judge called the trial in favour of Rossmoyne (a surprise to everyone in the room). This of course raises some questions about judicial accountability. Regardless of the outcome the team performed very well with closing Barrister Maya Filez really shining in her role.
Other students included Doonia Askarzada as a very entertaining witness in each round, Year 10 students Emily Parks and Jessica Birrell both of whom provided valuable contributions, Declan Harbord who rotated roles in each round and always performed well and the experienced Rhiannon Mayers and Laura Loveday who were both members of last year's team.
The Mock Trial competition is a tough and demanding competition that takes a lot of commitment and time for the students. Congratulations to these students!
Mr Mulholland – HASS Teacher