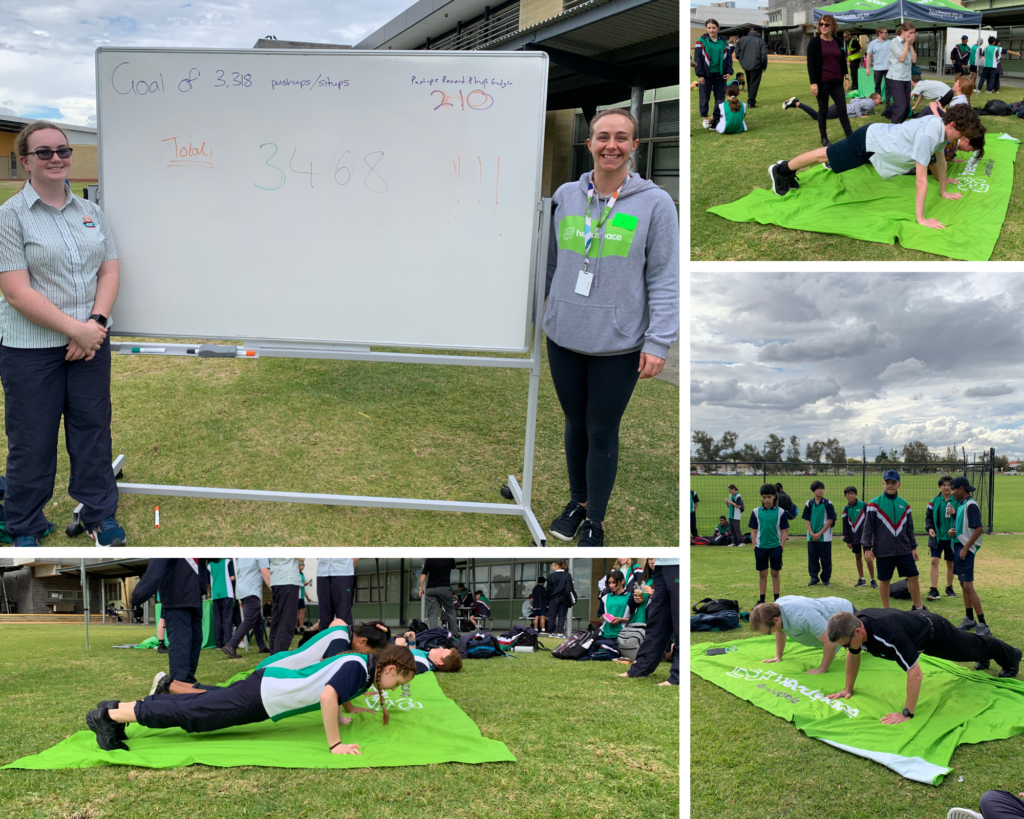 During the month of June CVC staff and students have been taking part in The Push-Up Challenge, challenging themselves to 3318 push-ups over 25 days to help raise awareness of mental health. It's a fun and unique way to engage friends, family and community in mental health through connection, physical activity and education.
All fundraising efforts are going towards Headspace, who provide vital support to thousands of young Australians struggling with mental health, physical health (including sexual health) alcohol and other drugs, and work and study. With a focus on early intervention, they work with young people to provide support at a crucial time in their lives – to help get them back on track and strengthen their ability to manage their mental health in the future.
Last Friday, students took time out of their lunchtime to participate in the largest push-up event challenge event headspace Armadale has done yet to support the push-up challenge 2021. The goal was to reach the 3,318 push-up target, representing each life lost due to suicide last year. A huge shout out to the Student Council for organising and getting the word out to students and well done to those students and teachers who participated!
Together we reached a whopping goal of 3,468 push-ups in half an hour!
A remember of the importance of checking in on your friends, colleagues etc to make sure they are okay, especially if you know they are going through a hard time, you might just save a life having that conversation.