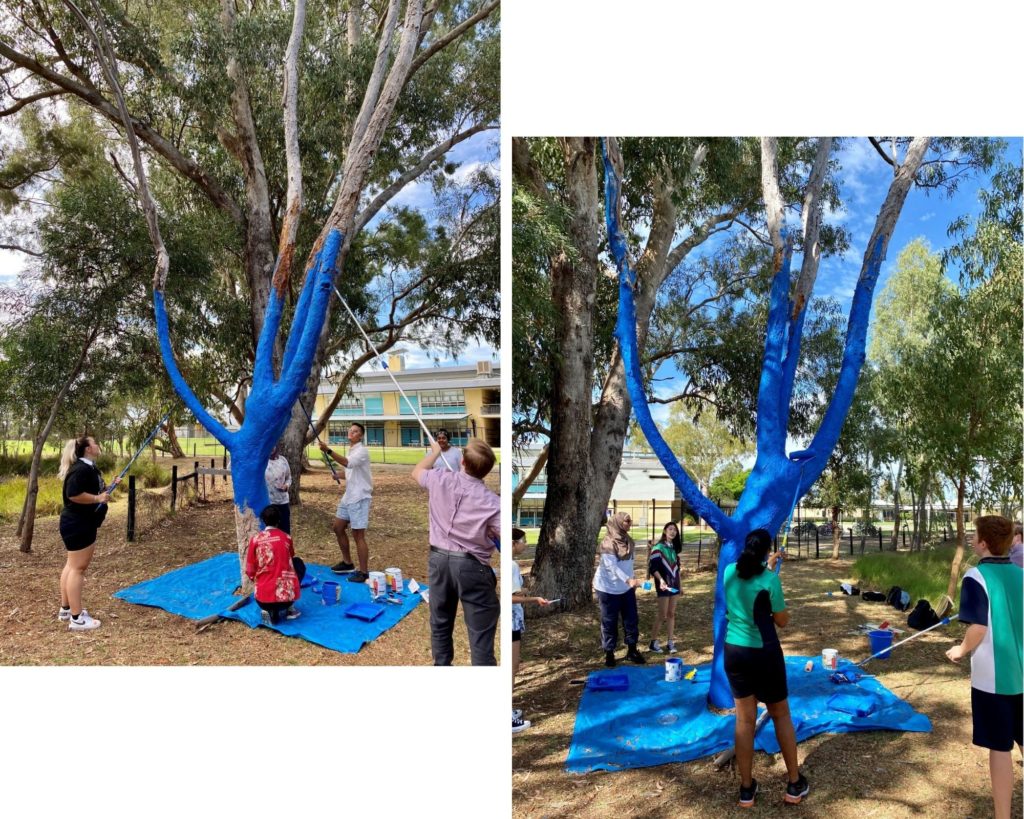 Today our student councillors were hard at work painting a tree blue, for The Blue Tree Project. This is a mission that aims to start up uncomfortable discussions around mental health and to empower people to speak up when they are dealing with these issues. The main idea is that by painting these trees, it sends out the message that "it's OK to not be OK." This helps to reduce the stigma that still exists around mental health today.
The student councillors were inspired to participate and support the cause, choosing a tree inside the school grounds with the help of Ms. Varina Earle and Mr. Aaron Richards. Canning Vale College has embraced this cause to help students understand that mental health problems should not be stigmatised and that experiencing them is perfectly normal. It is hoped that by talking about mental health and sparking that initial conversation, students would be motivated to participate.
The Blue Tree Project is a vital cause, particularly among students. This is due to the fact that 1 in every 7 Australian students struggle with mental health problems, the most common of which are depression, ADHD, and anxiety. It is expected that the project at Canning Vale College will help to reduce the stigma associated with mental illness and create a more positive and accepting environment.
By Paul Price – Student Councillor
We would like to thank Bunnings Warehouse Harrisdale for their kind donation of paint and painting supplies to help our student council members support this project.