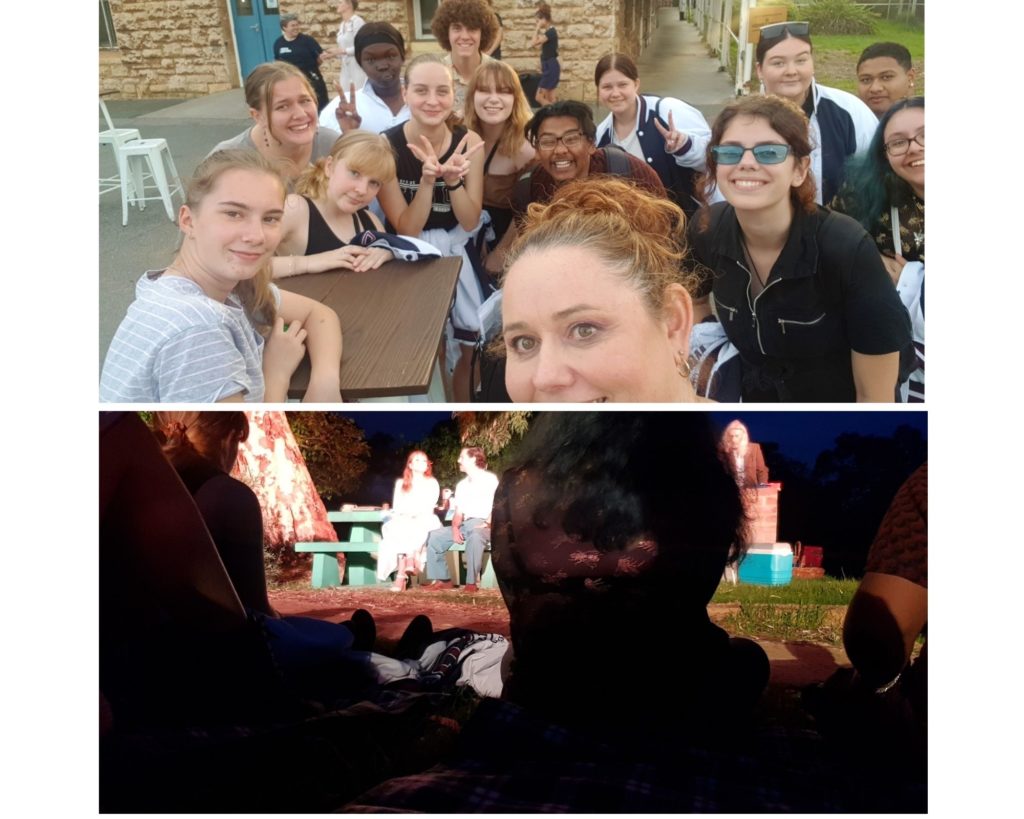 Year 12 Drama students were finally able to head back to the theatre and be immersed in live performances by Black Swan Theatre Company, as part of the Festival of Perth. Due to Covid, 'The Cherry Orchard', originally written by Anton Checkhov, was put on hold and then changed venues from a traditional setting to a promenade style, allowing students to view four Acts in three different venues around the Sunset Heritage Precinct.
Students attended the house set, the BBQ on picnic blankets, and viewed an outdoor party, before heading back to the beloved house all packed up and to hear the Cherry Orchard fall. The students felt the true emotions of the realism presented before them, where they laughed, had a tear in their eyes, partook in Question & Answer time, and enjoyed an adventurous bus ride on the way to the show, singing loudly.
There really is nothing like live theatre!