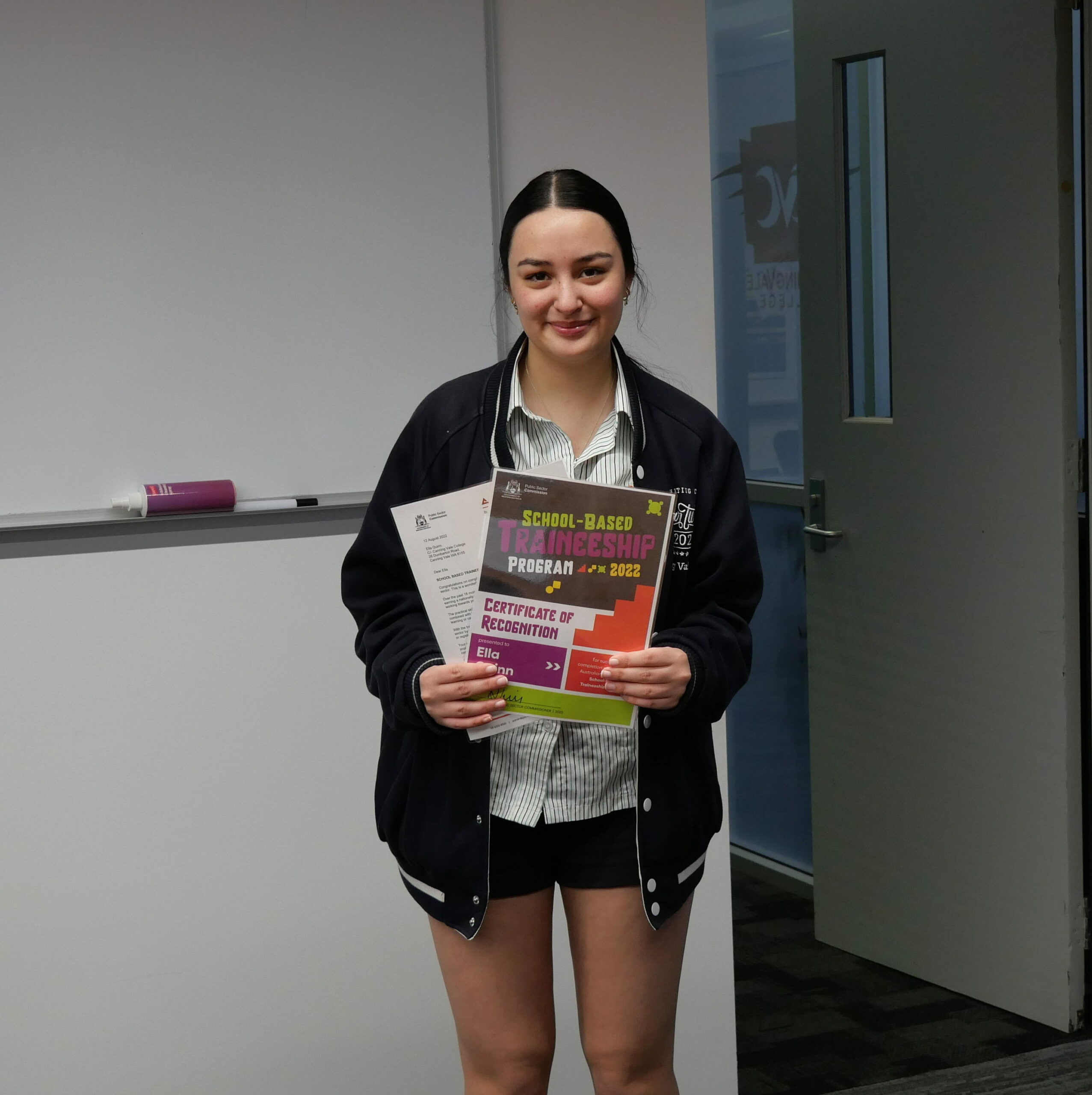 Congratulations to Ella Quinn (Year 12) for completing the WA Public Sector School Based Traineeship Program for 2021-2022!
Ella commenced a School Based Traineeship with the Department of Justice in February 2021 and completed it on the 21 August 2022. During this time she undertook four placements within the Department: Advisory Services, Human Resources, Recruitment, and with the Diversity and Inclusion Team.
She also took part in two projects: The Youth Justice Officer Campaign and The Blue Tree Project to raise awareness about mental health in the workplace. Ella says that over the 18 months she learned how to communicate effectively with others, how to work in a team environment and to work professionally in a public sector environment.
Also congratulations to Damon Lindorff! In addition to working towards achieving WACE, Damon has completed a Certificate II in Electrotechnology with the College of Electrical Training. Damon undertook workplace learning as part of his qualification with ADCO Electrics and has been offered an apprenticeship once he completes year 12.